The rehabilitation site being built in barangay Cayang in Bogo city in northern Cebu is the third project of France-Philippines United Action Foundation. This project is part of a bigger program named "Building back better" which aimed to offer safe and resilient homes to communities affected and vulnerable to natural disasters.
As of end of January 2017, 6 units are already completed and 40 units are all at different level of construction. Some units have primers and are ready for topcoat, others are ready for painting when the days get dry and some are partially painted. There are also units ready for installation of roofing.
The rainy weather in Cebu in December 2016 and this January 2017 delayed the construction. As the roads were slippery and the field muddy, the construction moved slowly during this period.
The summer season about to start in the Philippines will be able to give the final kick to the construction of the remaining 40 units.The construction of the units should be completed by the first semester of 2017.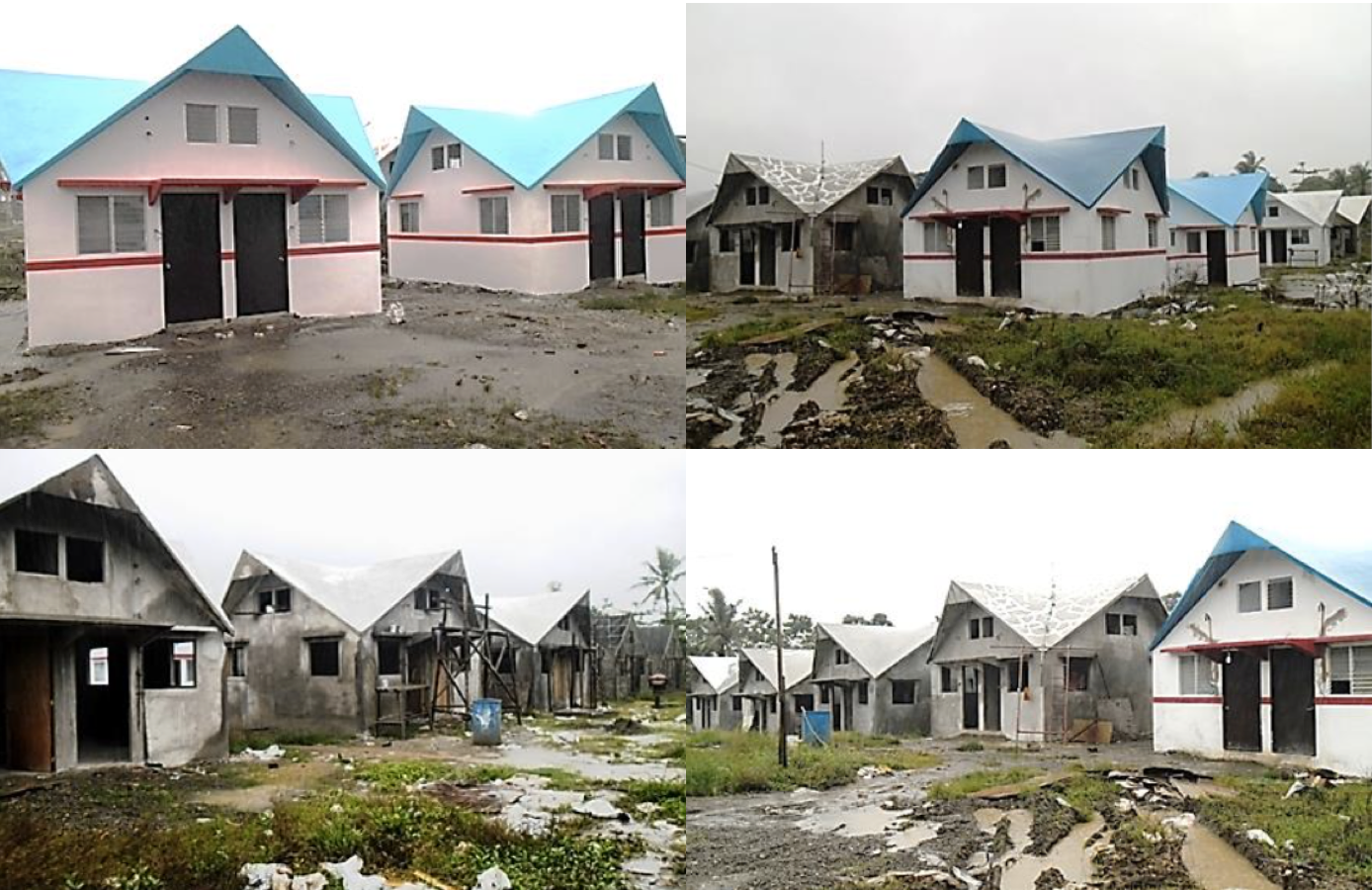 FP-UA is welcoming donations for the site development. In order for the beneficiary families to be able to move in, the Foundation needs funds to provide them with essential and basic needs such as electricity, water, and a set of simple furniture (bed, tables and chairs).
To raise the necessary funds, the Foundation is giving companies or organizations the opportunity to be part of our "Sponsor a Family" program. With a donation of Php 150 000, you will be able to allow one family to move to a safe and new home. The houses have been specially designed by a local architect and is unique at FPUA. The Hyperbolic Paraboloid House Design allow the houses to withstand up to intensity 8 earthquakes and 275-300 kilometer-per-hour winds.
Once completed, the village will also serve as a refuge for the surrounding communities like our two first site which were used as evacuation centers during the previous typhoons.
We would like to thank all our donors; companies, organizations, individual donors; who are contributing to improve lives of typhoon Haiyan victims by taking part of our project.

If you are interested to contribute to the "Sponsor a Family Program" and help victims of typhoon Haiyan to rebuild their lives in safe and secure houses, you may contact elodie.turpin@ccifrance-philippines.org.