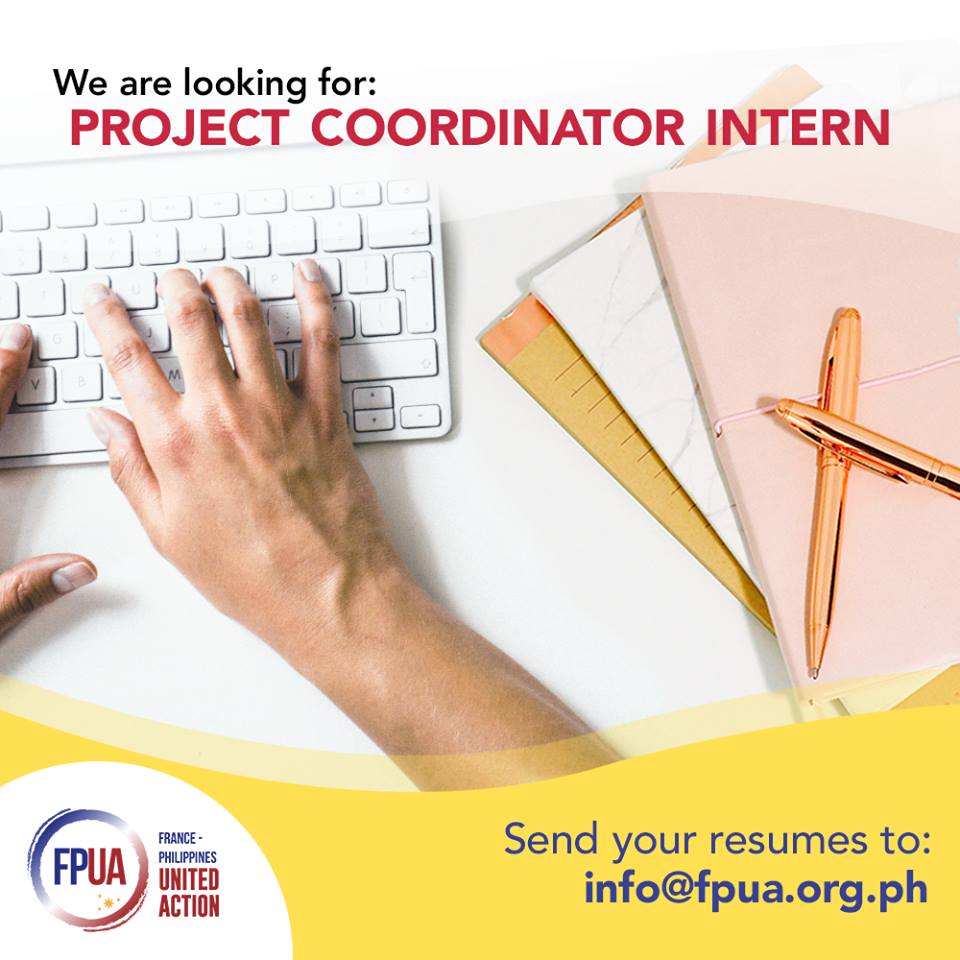 Looking for an internship experience in International Development? Join us at FPUA!
Apply now!
Please note that this is an internship position and we are preferably looking for students as part of their OJTs to fill this position.
Responsibilities:
• Help in identifying and coordinating with partner communities, NGOs, and government agencies for the development of CSR projects
• Research data for the creation of CSR proposals (e.g. online tools, calls, emails, meetings if needed)
• Communicate progress to the Executive Director
• Update and maintain individual, foundations, NGOs, and corporate records.
• Research on Corporate Social Responsibility to create short articles for FPUA social media and website
• Handle FPUA email address
• Assist in the organization of events/activities: invitations, logistic, registration.
• Maintain confidentiality of all records and information in accordance with internal policies and privacy laws.
• The intern will also provide support to the Executive Director of FPUA when needed.