Do you know what to give to your employees, family, friends, colleagues this holiday season?
Why not offer something meaningful which will not only make the person who receives it happy but may also change the life of the person who made it?
For this Christmas season, FPUA has selected delicious products made by local communities, NGOs beneficiaries, and small entrepreneurs.
The FPUA Christmas Basket is the perfect gift to give your employees, colleagues, clients, family members.
Each basket includes:
– Flavored Premium Arabica Coffee




– Tasty Mango Calamansi Jam 




– Delicious Cinnamon Bizcocho 




– Rich Chocolate Bar with Banana Chips 
The products will be nicely wrapped in a native Filipino basket together with adorable Maligayang Pasko! postcards, and with touching messages from the artisans.
Every item is made by hardworking and talented Filipinos. They will not only be heartfelt gifts to the recipients, but also a very meaningful way of helping the local communities, and allowing people to realize the true meaning of the season for giving.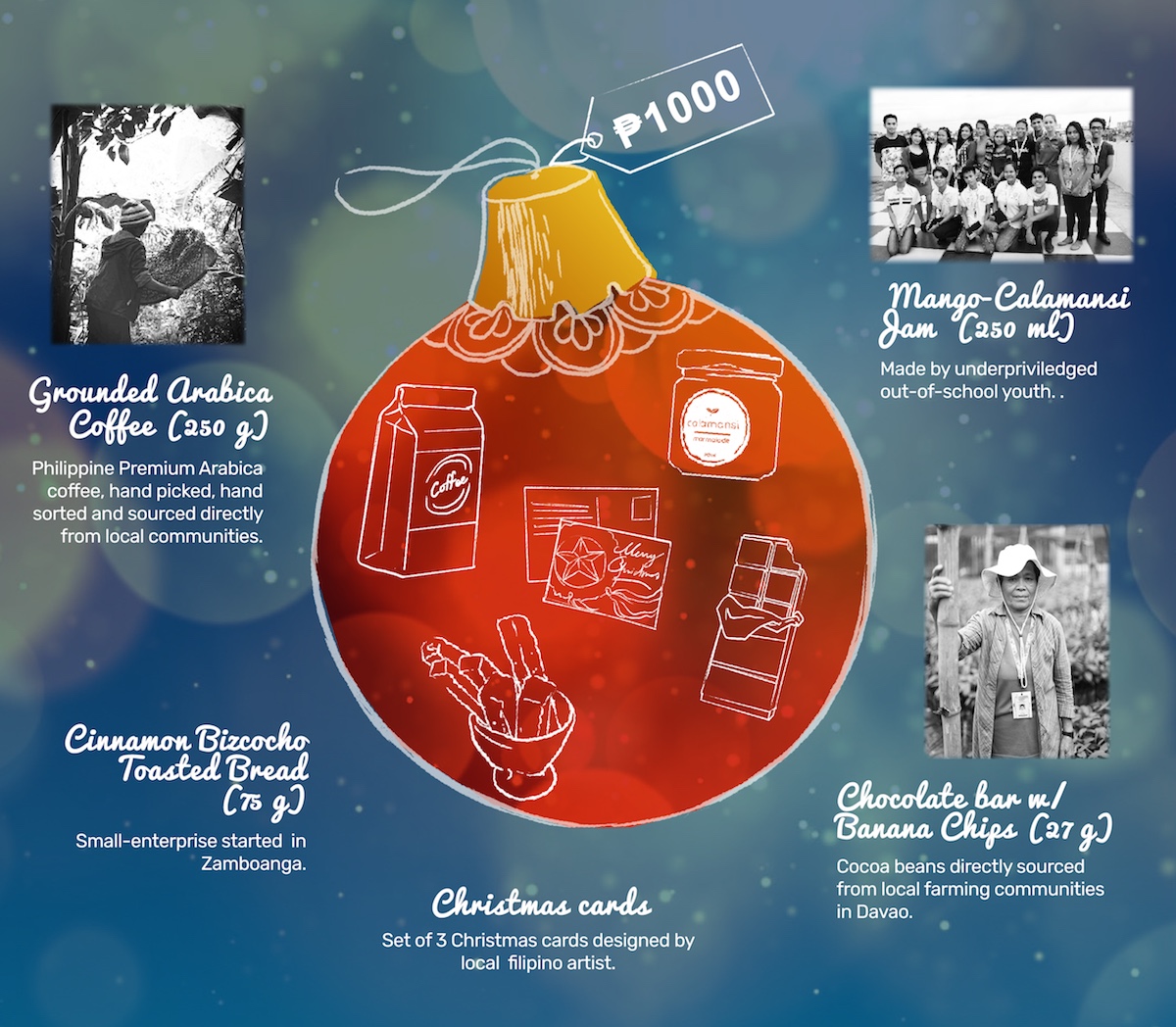 Only Php1,000 / basket

 (exclusive of delivery charge).
Place your order(s) before November 20, delivery will be on the second week of December. Reach out to us for special requests !